John is a digital marketing consultant known for his success in growing online sales and conversions.
Client: John Jordan Digital Marketing
John needed a logo and brand colors that represented him across his online platforms, building trust and recognition through consistency.​​​​​​​
I expanded the brand by creating graphics to represent each of John's services, as well as digital illustrations for blog posts. John's website and social platforms now have a unified, professional, approachable look.​​​​​​​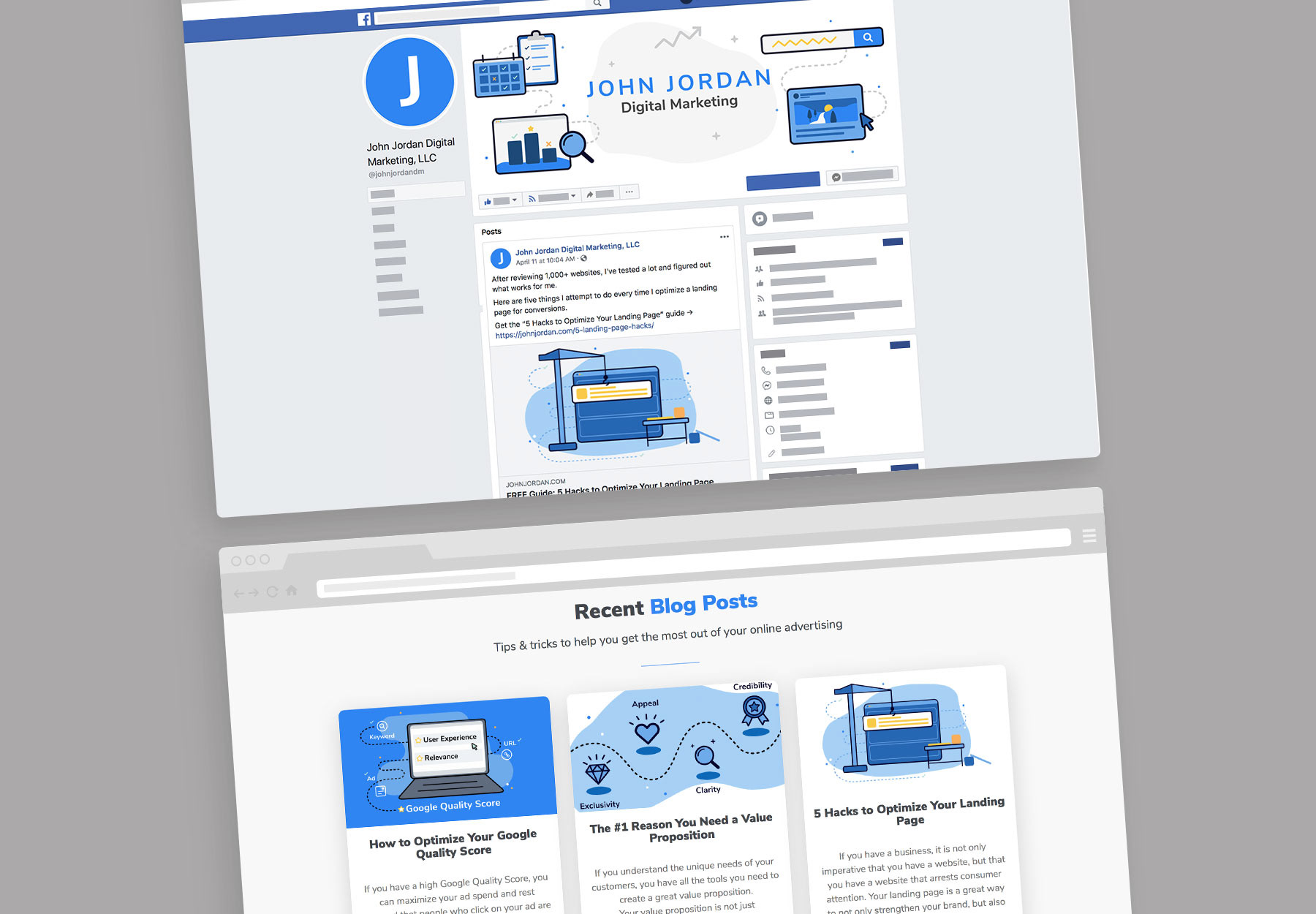 Check out John's blog posts:​​​​​​​