The Global Leadership Podcast is a collection of conversations designed for curious, growth-minded, leadership enthusiasts.
Client: Global Leadership Network
Role: Graphic

design, strategic planning
The Global Leadership Podcast (formerly GLS podcast) desired to expand its reach. I joined forces with the podcast team to make strategic changes to the name, sound and visuals to move away from impersonal corporate tendencies toward a fresh, conversational feel.​​​​​​​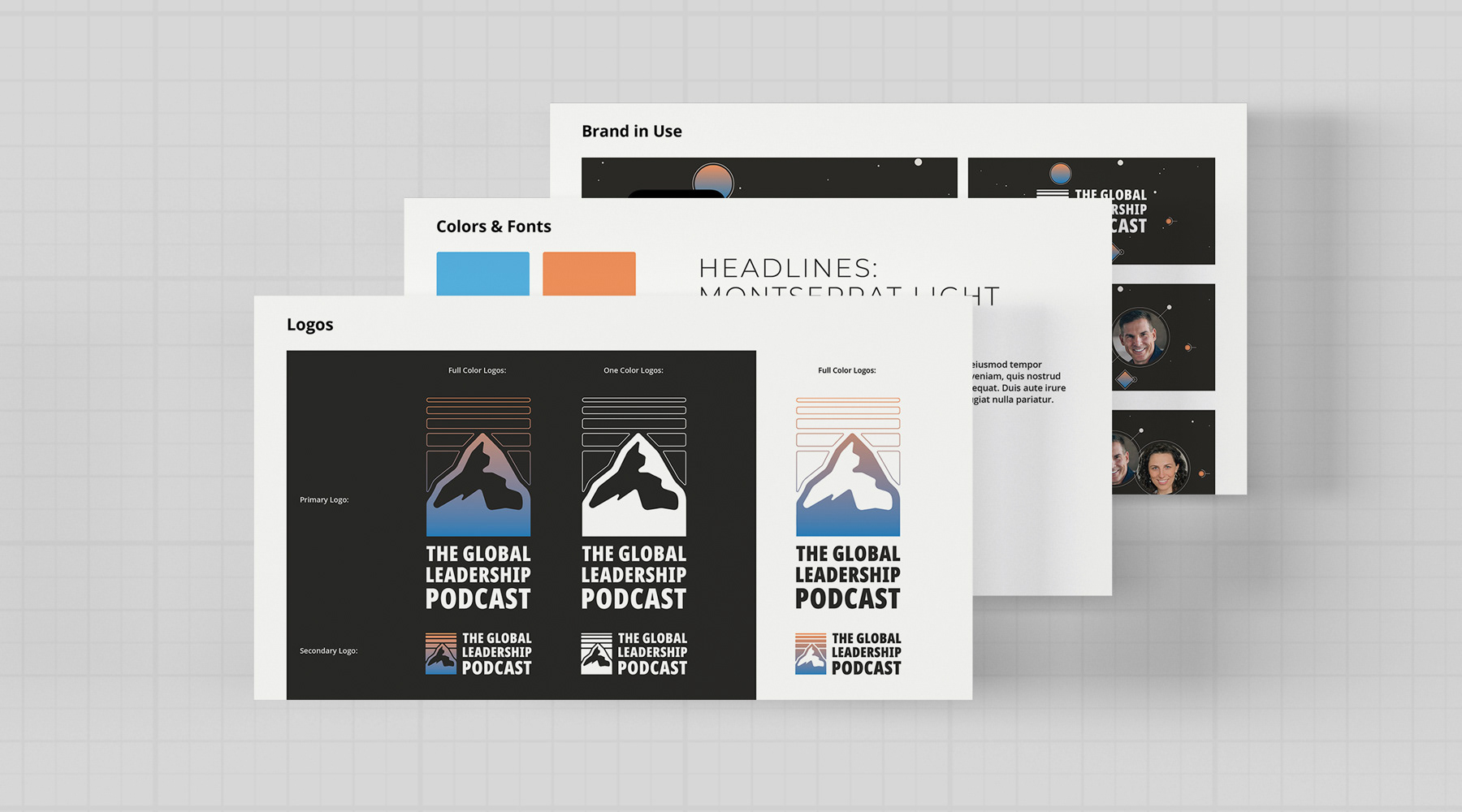 I designed a refreshed logo and style guide, and applied the new look to the album artwork and digital marketing templates for web, email, and social media to be customized for each episode release.​​​​​​​
"
I always have a unique confidence when working with Natalia on a project. She has the ability to listen to the vision, ask great questions, and then bring that vision to life in a way that simultaneously captures the audience and the brand. There is something special when the end product is just as wonderful as the process.
Producer & Host of the Global Leadership Podcast
Check out the refreshed sound:​​​​​​​